Governor Recruitment
Apply Below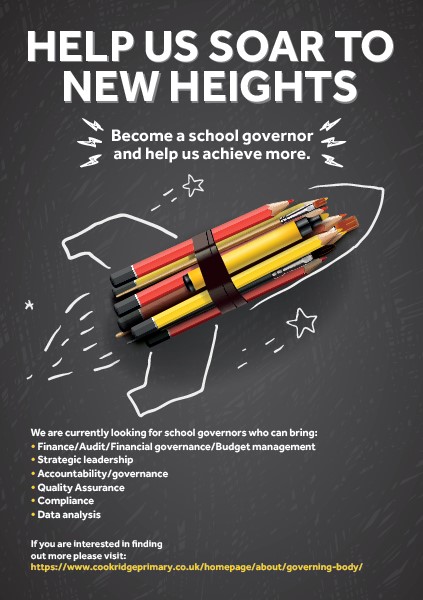 THREE
Parent Governor Vacancies
Parent Governor Vacancies
Step 2:
If you would like to nominate yourself to become a School Governor please fill out the form below and submit. You will be contacted by school to check authenticity of nomination:
ELECTION OF PARENT GOVERNOR(S) - NOMINATION FORM
To the Headteacher Cookridge Primary School.
I wish to nominate myself as a candidate to be a parent governor at the school.