Beehive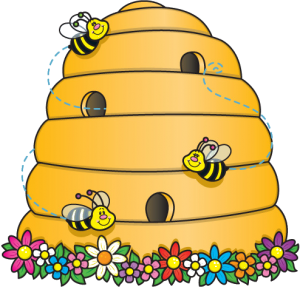 From September 2023 Sessions
From September 2023
Price
From September 2023
Hours
Morning
7:30am - 8:40am
£5.50
1.10 Hour
Evening Part
3:20pm - 4:35pm
£7.00
1.15 Hours
Evening Full
3:20pm - 5.45pm
£11.50
2.25 Hours
Sorry but there are currently no forms available.
Breakfast Club: from September 2023
Breakfast Club is from 7.30am – 8.40am.
Breakfast will consist of cereal/porridge, toast (with a selection of spreads), fresh fruit and a hot or cold drink.
We will endeavour to cater for all special dietary requirements – please consult with the club manager.
All children will be taken to their classrooms at 8.40am.
After School:
After School is from 3.20pm – 5.45pm.
We will provide a snack at 4pm with a drink.
There will be activities at the After School Club such as art, craft, board games, ICT,play and (weather permitting) outdoor activities. We will also provide an area for reading and homework.
Children will be escorted from their classrooms and taken to the club by a member of staff. Pupils will be collected from after school clubs, where applicable.
All children will be registered by the Club leaders upon their arrival at the club.
Booking your childs place.
Book via our online booking System. https://cookridgeprimary.magicbooking.co.uk/
Contact:
Landline: 0113 3862500 – during school office hours 8-16:30
Mobile 07874998487 – from 16.30 onwards – emergency contact only