Safeguarding
"Our school is committed to safeguarding and promoting the wellbeing of all children".
This Safeguarding & Child Protection Policy is available on the school website and is reviewed and ratified annually by the governing body or as events, or legislation requires. Any deficiencies or weaknesses identified will be remedied without delay.
Part 1 of this policy is for all staff and governors.
Parts 2 and 3 are principally for use by Designated Safeguarding Staff, lead governors and senior leadership teams.
Part 2 of this policy document has a suite of model pro-forma for schools to adapt to support their own in-house safeguarding arrangements. Please delete any pro-formas that are not relevant and add any that are bespoke to your own school safeguarding arrangements.
Part 3 of this policy outlines locally agreed Leeds Children's Safeguarding Partnership referral pathways and protocols, and must be adhered to by all staff who have specific named responsibility for child protection (designated safeguarding leads and deputy safeguarding leads).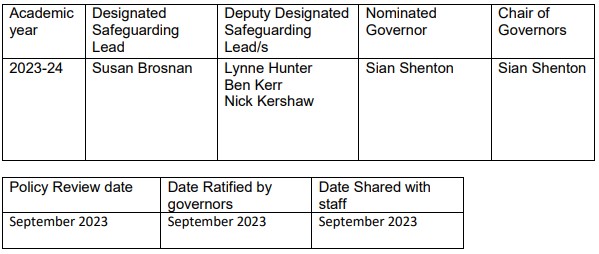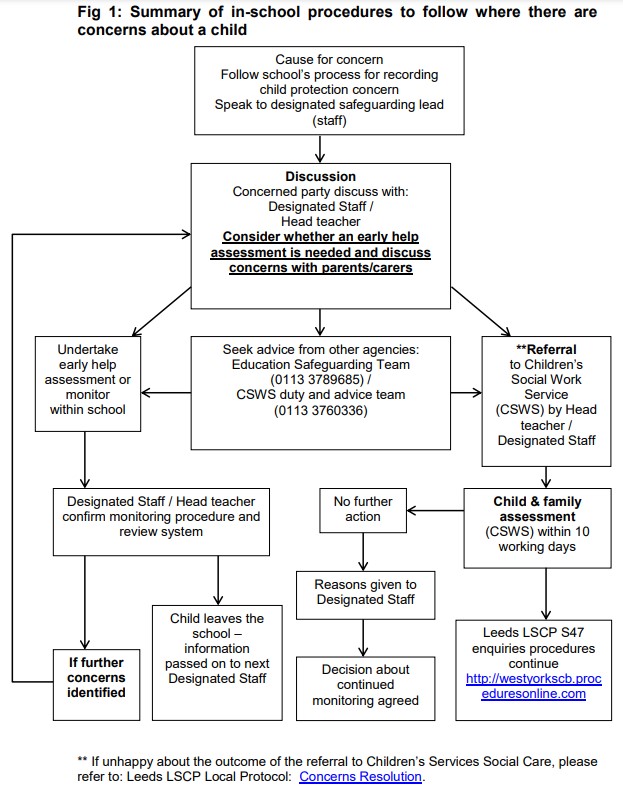 How does the school provide information for parents about the school's role in child protection and safeguarding?