LKS2 – Newsletter – 1/4/22
LKS2 have had lots of fun through sun and snow in the last week of school!
On Monday, the children enjoyed a day of music, Art, PE and RE.
In maths this week, both Miss Boyd's and Miss Bennett's group have been recapping what tenths are as fractions and decimals, and learning what hundredths are as fractions and decimals. We have completed practical activities involving a hundred square and counters to visualise tenths and hundredths, then have used a place value chart to convert these fractions to decimals. Finally, we looked at putting these fractions and decimals onto a number line.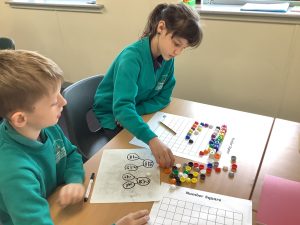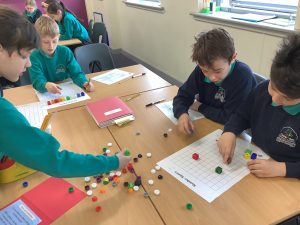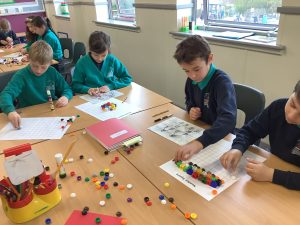 In Miss Evans' Maths group, we have continued our learning on tenths. This week, we have made the link between tenths written as fractions and tenths written as decimals. Using place value charts, we have practised finding the value of different digits, and throughout the week have built up to counting in tenths forwards and backwards through whole numbers.
For our last week of our sound science topic this week, we looked at volume and how sounds can be louder or quieter depending on distance and the vibrations. To begin the lesson, we looked at a drawing of a sound wave and how different amplitudes can change the wave e.g. a louder sound would mean a larger wave and a quieter sound would mean a smaller wave. We contrasted this to last weeks lesson on pitch. We remembered that if we changed the pitch to high, the wavelength got really close together, and if we changed the pitch to a low sound, the wavelength became further apart. For our investigation, we used a website as our data logger on the iPads to capture the amplitude of a single, similar sound made at various distances from the data logger. We found that the further away we got from the iPad, the smaller the decibels were (bar some anomalies due to background noise).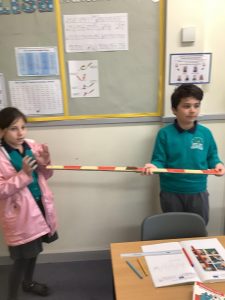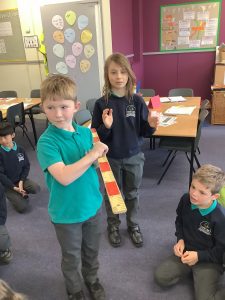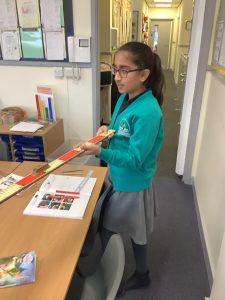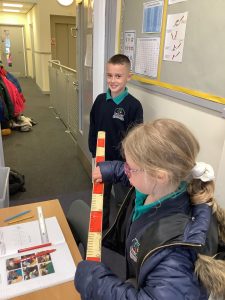 In English this week, we created a Springtime poem. To stimulate our minds, early in the week we ventured outside to capture what springtime adjectives and exciting verbs we could think of using our surroundings.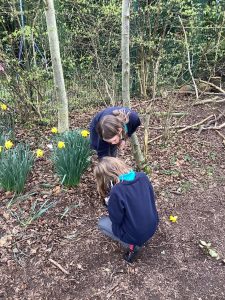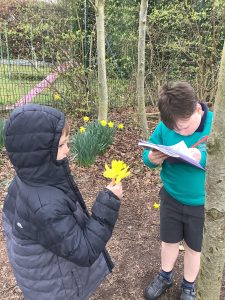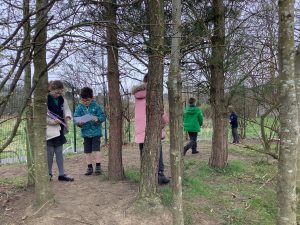 We hope you all have an incredible half term!