CAMHS Crisis Support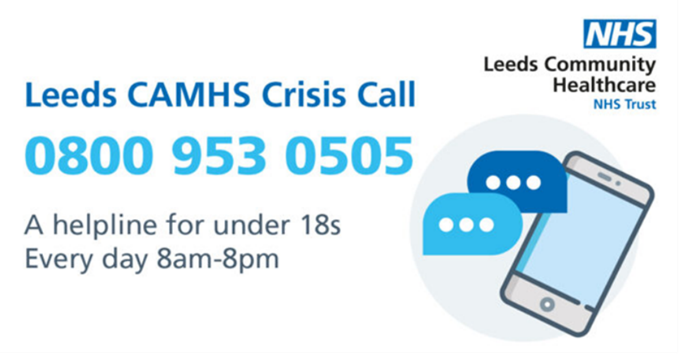 Are you a parent worried about your child? Do you know a young person struggling to cope? Are you unsure about how to help them and need some guidance and advice? The NHS in Leeds operates a Freephone helpline for under 18s between 8am and 8pm every day. We offer young people and their families or carers advice, support, someone to listen, or signposting as appropriate, regardless of the circumstance.
You will be put through to a skilled crisis advisor who will listen and talk through concerns, support and will provide practical advice on what to do next. Our team offers in-the-moment support and efficient response for anyone up to the age of 18 during moments of distress, ensuring that immediate access to help will be provided if necessary.
Leeds CAMHS Crisis Call Helpline is open 8am – 8pm, 7 days a week, 365 days a year. You can call us for free on 0800 953 0505.