UKS2 Newsletter – w.c. 06.06.22
It's been a super week in UKS2!
This week, Year 5 pupils have started work on a new genre of writing: first person viewpoint narrative. They have learnt about the key structures and styles in this genre of writing. Today, they have completed a cold write to apply what they have learnt and give this genre a try.
This week, our first group of Year 6 pupils visited DWF law firm in the centre of Leeds. We will write a post to share the full experience and photos from this fantastic and informative trip once our first group have completed their sessions!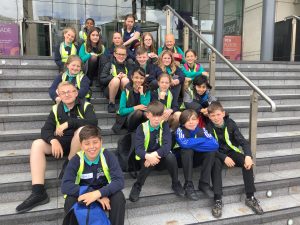 Whilst the second group of Year 6 pupils wait for their trip to DWF, they have been working hard in English. They have started a first person viewpoint narrative about a young boy in a concentration camp, as part of our World War II topic. They have been maturely engaging with a complex and challenging part of history by exploring the emotions and settings to develop their writing.
Don't forget our trip to Eden Camp Modern History Museum is this week – on Thursday 16th June. It will be a valuable educational visit for our pupils, bringing history to life. Thank to you those who have paid already, if you have not the cost of the trip is £16.00 (£8.00 for pupil premium), which will cover admission to the museum and transport to and from Eden Camp. This is available on Parent Pay now.
Children will be departing school at 9:15am and will return at 2:45pm for usual end of the day procedures. The children will need a packed lunch, unless they are eligible for free school meals, in which case lunch will be provided. Please check with the office if you are unsure.
For full information, please refer to our recent post by clicking here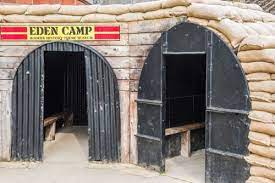 Also, on Monday 20th June we will be showing the film 'Sing 2' – movie night has returned to Cookridge primary School! It will take place from 3:15 – 5:00, and your teacher will take your children straight from their classroom at the end of the day to the hall, where they will watch the movie. Tickets are available from the school office for £2.50 and a bag of popcorn and a drink will be provided for each child.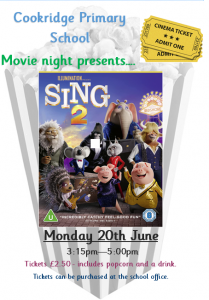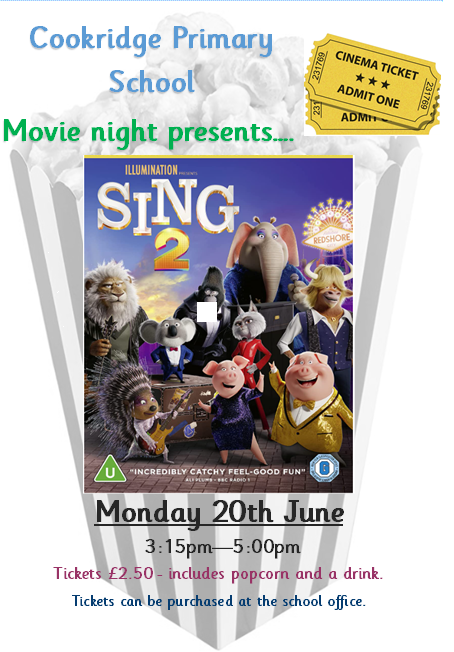 Year 6 are also at a very busy time of year, please make sure you visit their class pages to find out all the information in regards to: Weardale residential, transition days, DWF visits, leavers' assembly and leavers' disco.
Finally, well done to our Learnatics this morning: Isobel, Archie, Emily, Jake, Xander and Charlie!